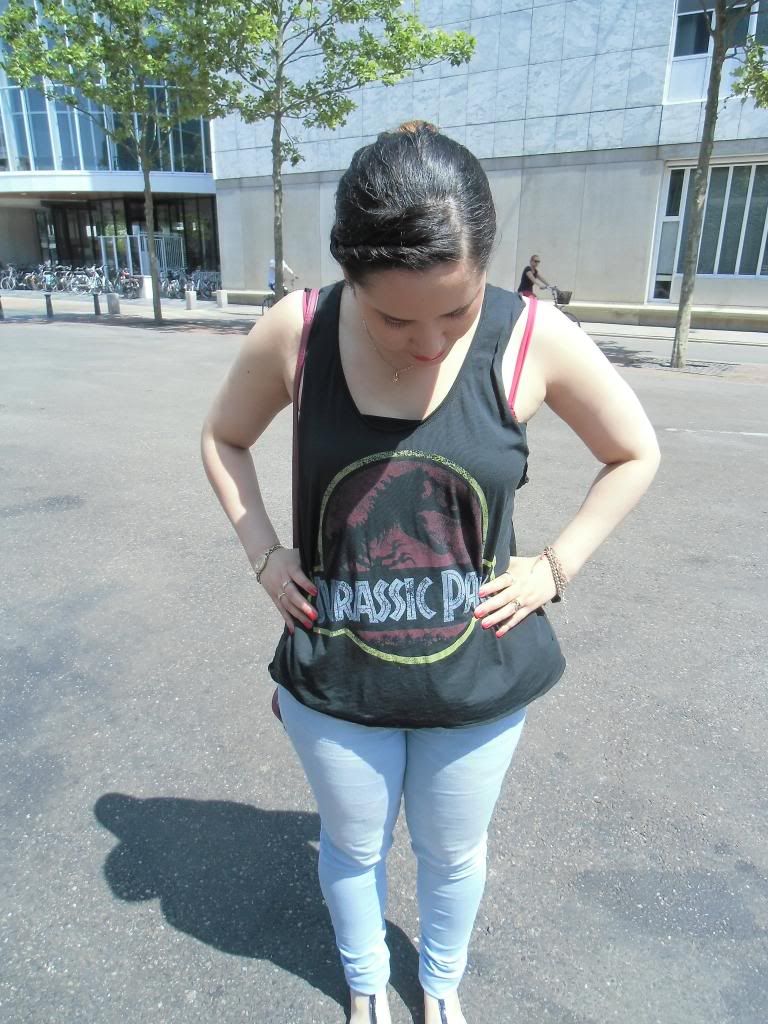 Hallo allemaal!
Vandaag een andere post dan jullie van mij gewend zijn, namelijk een outfit. Heel
fashionable
vind ik mijzelf niet. Ik ben meer geïnteresseerd in make up en nagels, daar maak je mij ook echt veel blijer mee. Maar een mens moet zich toch kleden he! :D Afgelopen week was het heerlijk weer en ik dacht
why not make some pictures
!?
Ik hou van losse casual tops die ik gewoon met een jeans kan dragen. Lekker simpel maar toch gekleed, als je snapt wat ik bedoel. En tops die mij laten lachen of mij ergens aan herinneren vind ik om eerlijk te zijn nog leuker. Neem nou deze van Jurassic Park, ik was nog erg jong toen deze film uit kwam en het had een grote indruk op mij achtergelaten. Als in, ik hoop dat dit niet waar is, want ik wil niet opgevreten worden door een dinosaurus! Net als met Jaws trouwens, ik durfde niet meer ver de zee in, want stel je voor dat er een haai is... *insert Jaws tune* Maar goed ik dwaal af, ik moest hoe dan ook deze top dus hebben toen ik het zag!
Top: Forever 21
Bandeautop: New Look
Jeggings: Clockhouse
Sandalen: Eram
Tas: Primark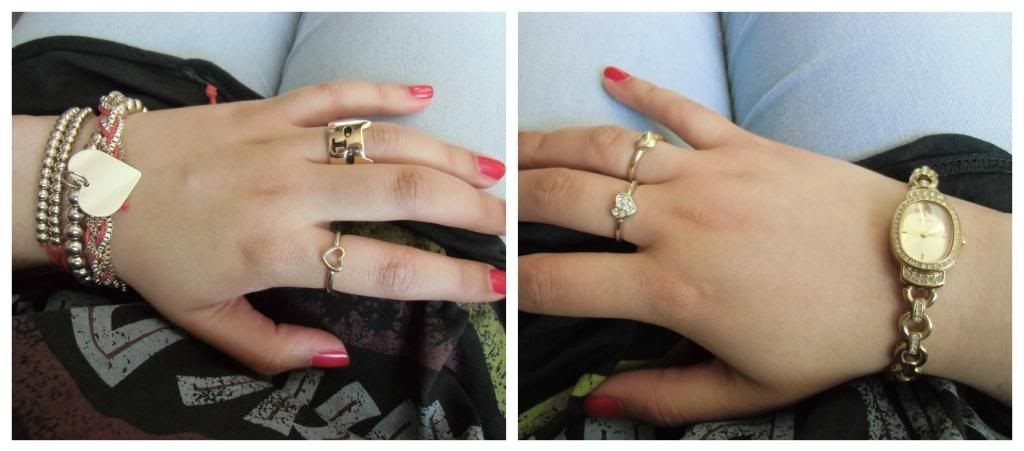 Armbanden: Primark
Hartenringen: Accessorize en River Island
Kattenring: Forever 21
Horloge: Guess
Nagellak: NYC nr 230 I <3 NY
Oorbellen: Primark
Ondanks dat mijn outfits altijd simpel zijn, hou ik heel erg veel van sieraden. Dus ik gooi mijn armen dan ook graag vol met armbanden en ringen mogen er ook altijd wel zijn. The more, the better!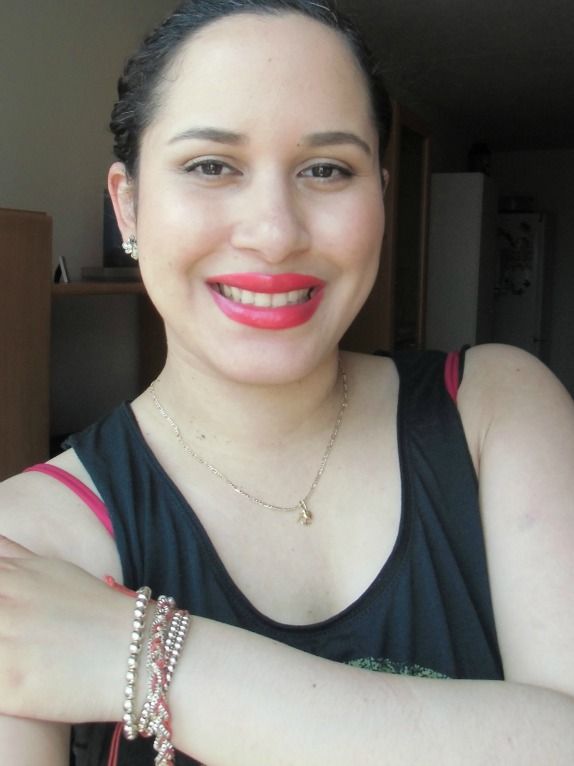 Om het af te sluiten ook nog een Face Of The Day. Ik had een simpele oog make up met oogpotlood en Rimmel Apocalips in Stellar op mijn lippen. Ik vind het in de zomer vooral leuk om felle lipkleuren op te doen. Het lijkt alsof deze kleuren veel mooier staan wanneer de zon schijnt, plus ik word er onwijs vrolijk van! Vooral deze van Rimmel zijn handig, ik heb het in de ochtend opgedaan en heb er pas in de middag weer naar hoeven omkijken. Perfect dus!
XOXO!
Sherr