Helluur,
Ik vind het heerlijk om naar zonsondergang te kijken. Vooral in de zomer of in een tropisch land. (Hopelijk heb ik de vakantiegevoelens niet opgewekt.) Vind jij dat ook zo prachtig? Vandaag neem ik je mee naar een romantische zonsondergang. Een moment waar je heerlijk weg kan dromen. Ben je er klaar voor?
Sherr en ik deden een bestelling bij
The Make Up Spot
. Ik heb een aantal mooie producten besteld, waaronder het Sunset palette van Sleek. Oh Mine...
Niet anders gewend van Sleek, is het palette in een doosje. Het heeft een rechthoekige vorm en zier er uit als de meeste Sleek paletten. Het palette heeft aan de binnenkant een spiegel en een aplicator. De kleuren in het palette worden beschermd door een plastic laagje. Het enige wat mij opviel is dat de kleuren in dit palette geen namen hebben.
Oow boy, wat begon mijn hart sneller te kloppen bij het zien van de prachtige kleuren. Ik werd op slag verliefd. Het palette heeft twaalf schitterende kleuren, die gebaseerd zijn op de zonsondergang. Er is maar 1 matte kleur in het palette en dat is de zwarte kleur (eerste rij, links boven). Op naar de swatches.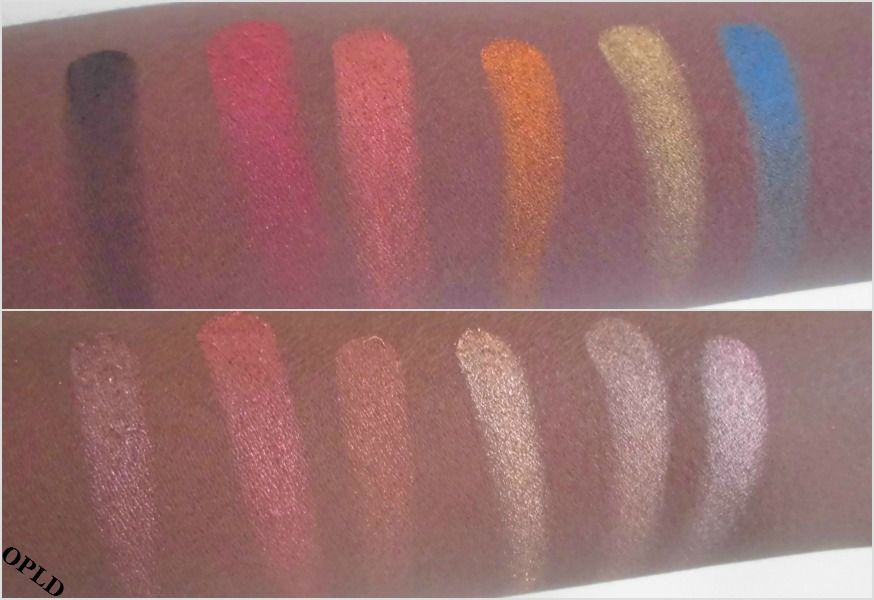 Ik ben niet anders gewend dat de pigmentatie van Sleek geweldig is. Ook ditmaal was ik helemaal verkocht. Mijn liefde werd hierdoor alleen mar groter.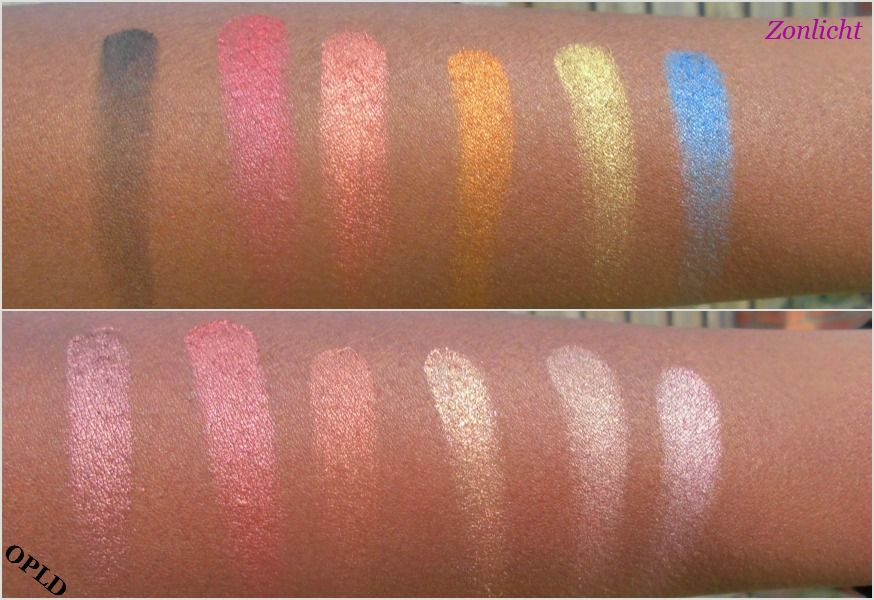 Dat de kleuren een goede pigment hebben is duidelijk maar dat ze in de zon zó prachtig naar voren komen. Wáááátttt... Ik kan het niet eens meer uiten. Tijdens het swatchen kwam er alleen maar: "Wauw, wauw, wauw en nog eens wauw" uit mijn mond. En ik denk dat je begrijpt waarom. Toch?
Heb jij dit prachtige palette al? Of ben je net ook van de zonsondergang gaan houden?
Love,
Xan