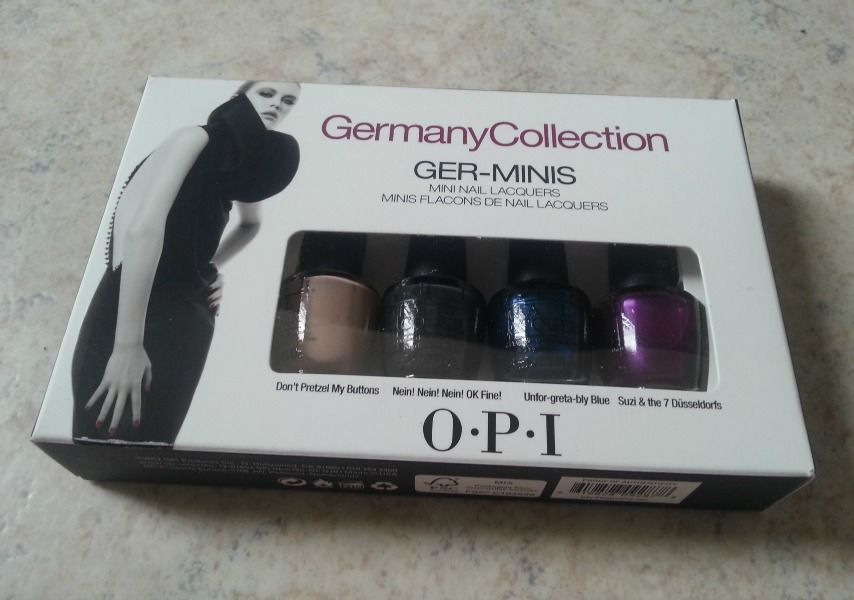 Hii iedereen!!
Afgelopen maandag konden jullie al
het eerste
deel zien van de
Ger-minis. Vandaag dan deel twee. Het tweede deel bestaat uit de
shiny
metallic lakken genaamd "
Unfor-greta-bly Blue
" en "
Suzi & The 7 D
ü
sseldorfs
"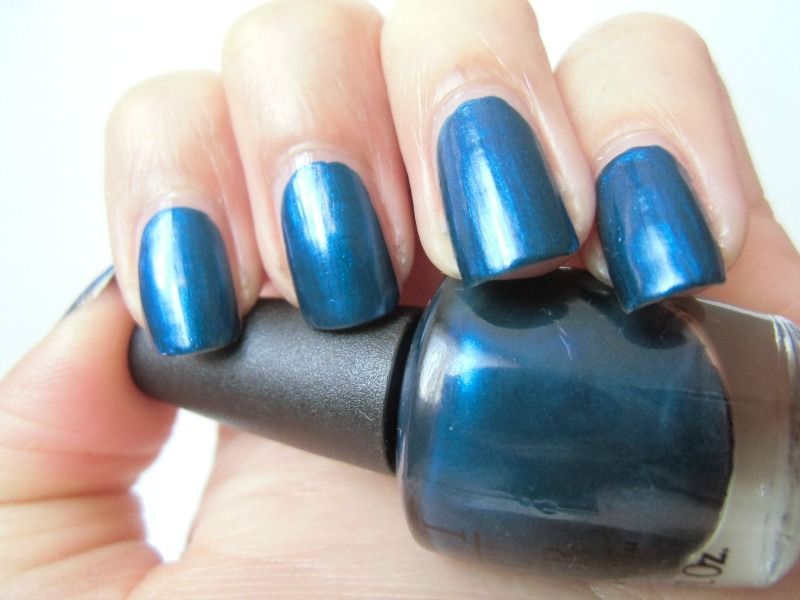 We beginnen met "Unfor-greta-bly Blue" Dit is echt zoals je kunt zien een mooie opvallende blauwe kleur. Ik moet zeggen dat ik de kleur in het flesje niet zo mooi vond. Het deed me denken aan de donkerblauwe kleur uit de Spiderman collectie en ja dan is deze kleur dus voor mij niet meer zo origineel. Maar toen ik het eenmaal ging lakken, wauw! Echt een mooie heldere blauwe kleur die met twee laagjes perfectie is. Het heeft een metallic achtige finish, maar het lakt niet streperig gelukkig.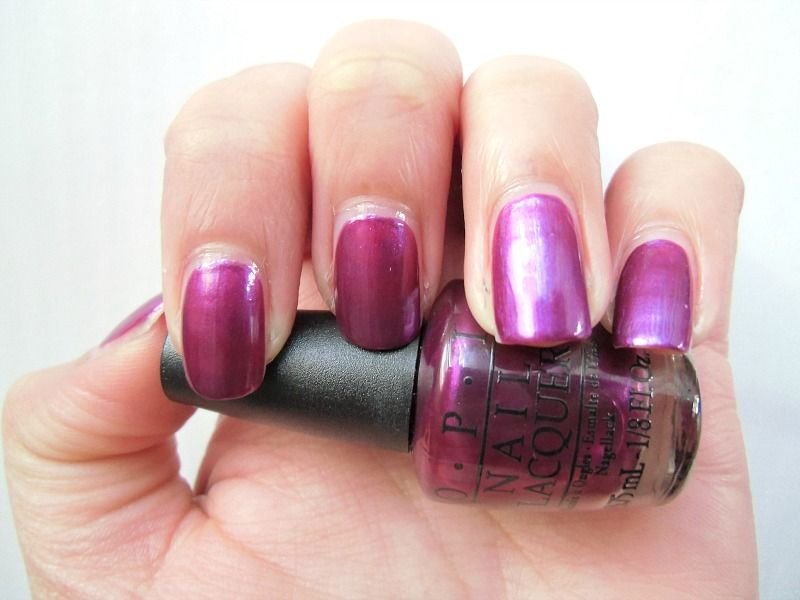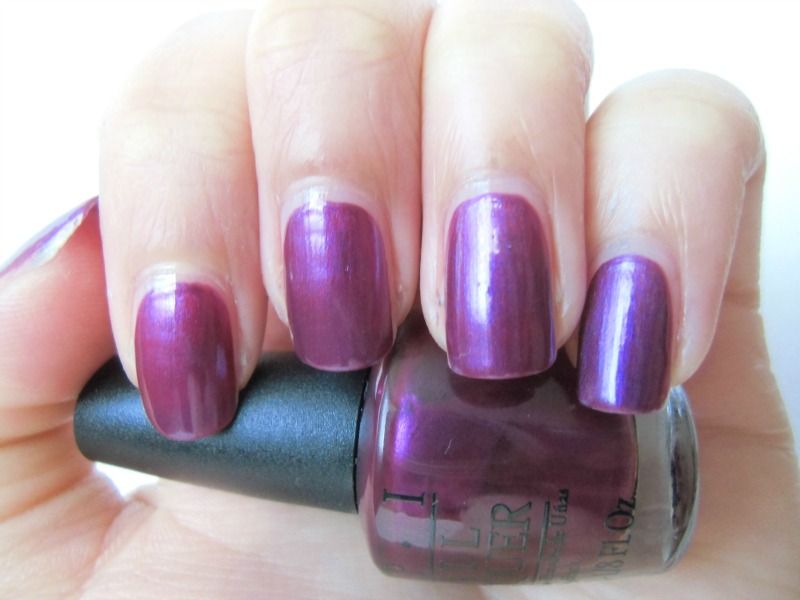 Hmm "Suzi & the 7
D
ü
sseldorfs
" is nog zo'n misleidende kleur. In het potje leek het op een donkerpaarse metallic kleur en op de nagels is het een veel lichtere kleur in een violet tint. En ook deze vind ik heel erg mooi. Het zijn niet perse herfstige kleuren maar toch vind ik ze passen bij het seizoen. Ik denk dat het door de metallic achtige finish komt. Deze was ook met twee lagen dekkend. Het lijkt trouwens op de foto alsof ik tipwear heb, maar dat is niet zo ik denk dat het door de reflectie van het licht komt.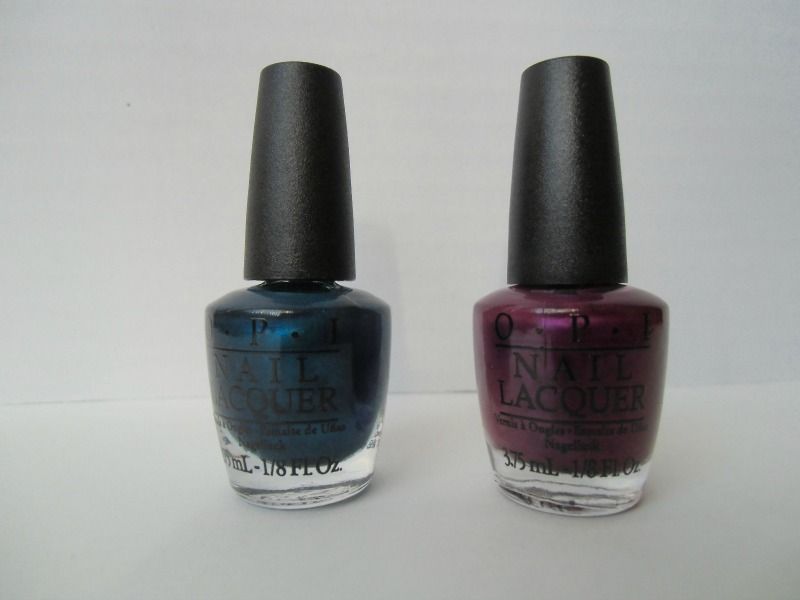 Zoals je op de foto kunt zien lijken de kleuren echt veel en veel donkerder in het flesje dan op de nagels. Maar ik ben echt aangenaam verrast en dit zijn dan ook twee kleuren die ik met plezier ga dragen.
De Ger-minis zijn te koop bij o.a Sephora en Mooi voor de prijs van euro 17,95,-